How to scale TikTok Ads and regain lost traffic ⎜ Reason Agency ⎜ EP 211
This is a podcast episode titled, How to scale TikTok Ads and regain lost traffic ⎜ Reason Agency ⎜ EP 211. The summary for this episode is: <p>Ryan Cramer of Crossover Commerce talks with Will Perry of Reason Agency one on one, discussing how to scale TikTok Ads and regain lost traffic for your DTC brands.</p><p>---</p><p>Crossover Commerce is presented by PingPong Payments. PingPong transfers more than 150 million dollars a day for eCommerce sellers just like you. Helping over 1 million customers now, PingPong has processed over 90 BILLION dollars in cross-border payments. Save with a PingPong account <a href="https://usa.pingpongx.com/us/index?inviteCode=ccpodcast" rel="noopener noreferrer" target="_blank">today</a>! </p><p>---</p><p><strong>Stay connected with Crossover Commerce and PingPong Payments:</strong></p><p>✅ Crossover Commerce @ <a href="https://www.facebook.com/CrossoverCommerce" rel="noopener noreferrer" target="_blank">https://www.facebook.com/CrossoverCommerce</a></p><p>✅ YouTube @ <a href="https://www.youtube.com/c/PingPongPayments" rel="noopener noreferrer" target="_blank">https://www.youtube.com/c/PingPongPayments</a></p><p>✅ LinkedIn @ <a href="https://www.linkedin.com/company/pingpongglobal/" rel="noopener noreferrer" target="_blank">https://www.linkedin.com/company/pingpongglobal/</a></p><p>---</p><p>You can watch or listen to all episodes of Crossover Commerce at: <a href="https://usa.pingpongx.com/podcast" rel="noopener noreferrer" target="_blank">https://usa.pingpongx.com/podcast</a></p>
Ryan Cramer: What's up, everyone. Welcome to my corner of the Internet. I'm your host, Ryan Cramer, and this is Crossover Commerce presented by PingPong Payments, a leading global payments provider helping sellers keep more of their hard-earned money. Hey, everyone. Welcome back to another episode of Crossover Commerce. I'm your host, Ryan Cramer, and this is my corner of the Internet, where I bring the best and brightest in the Amazon and e- commerce space. What does that mean for you? Well, if you're watching this for the first time, that means you're going to get something applicable to your business by the end of the show. We're going to be talking about anything from sourcing logistics to marketing and advertising all the way to... We've talked with localization, international expansion, you name it, we cover it here on the podcast. But this is a live and interactive show, so if you see my face popping up on social media and you want to engage with us, that is a good time to go ahead and ask your questions about that topic. Again, go into the comment section below you're watching on LinkedIn, Facebook, YouTube, or Twitter. Any of those locations, you can actually submit your questions through and let our guest talk to us. Or if this is after the fact that you don't catch us live, no worries. We'll tag our guest and make sure that they answer the questions that you might have and always point you to their website how you can get in touch with them, so on and so forth. But before we get started on today's 211th episode, every episode from the beginning since to now is presented by PingPong Payments. Who's PingPong Payments? They're cross- border payment solution helping people save time, money, and effort. What does that look like? Well, if you're paying out suppliers, manufacturers VAs, if you have an employee that's working internationally in Canada and you're in United States, so you want to pay them out in their local currency, don't pay fees through banks, go ahead and sign up for free with PingPong Payments. It's free to do. It's easy. You save money and put that back in your pocket to apply it to your business and grow in other places. You can do that by signing up at usa. pingpongx. com/ podcast, and you can listen to all of our past episodes, but also sign up for free today. Like I said, it's 211th episode. We cover such the gauntlet of topics here in Crossover Commerce, and today's no exception. One of my favorite newer social media apps, I've had to very much distance myself because it's sucking in terms of visibility, consumership, anything like that is TikTok. And it's kind of one of those black box options of how do people figure it out? How do people either become influencers? We've covered a lot of different topics, but one of the more fascinating ways is to how do brands take advantage of a platform that isn't quintessentially a fire hose that's coming at you. There's nowhere to go but through that fire hose, if you will, of constant streams up and down. You know what I'm talking about. If you're listening or watching this, visualizing, just going up and down, unlike Facebook, unlike Instagram, you don't have many places you can go or hide if your brand is all right in front of you. So you can make a big impact when you can figure out TikTok. But how do you do that? What are those ways? So that's why we had actually called today's episode, How to Scale TikTok Ads and Regain Lost Traffic. Lost traffic you might be getting from TikTok, who knew? But we're going to be talking about that today. So our guest today, just like every other episode, is an expert in the space, someone who is finding these ways to educate our audience. And our guest today is Will Perry, the CEO and CMO of REASON Agency, who's an Amazon eCommerce growth consultancy. He actually dedicated to accelerating growth for eCommerce business through 13 years of experience and REASON's unique and unequaled... I'm going to speak today, I promise everyone. Optimization strategies. Please help me welcome. And I'll let him speak for himself because I can't do too much justice without him speaking for himself, Will Perry of REASON Agency. Will, thank you so much for coming on Crossover Commerce today.
Will Perry: Pleasure, man. Great to be here with you. I feel like we need one of those, like the applause buttons-
Ryan Cramer: I know, I'm working on it.
Will Perry: ...same with the intro applause, you know?
Ryan Cramer: I'm going to have one of those dashboard... Yeah. I don't have any of these right now, but supposedly through StreamYard. Fun fact, you can do a sound overlay, so it's going to be coming soon hopefully. I do have a... Oh, here you go. Here. This might be more applicable to it. There's a thumbs up emoji for everyone, so there we go.
Will Perry: Where we go?
Ryan Cramer: Will Perry thumbs up emojis for the listener out there. Will, thank you so much. Joining us from... I said sunny Florida, typically sunny Florida, but the beautiful, the happiest place on earth, Orlando, Florida. Is that correct?
Will Perry: Yeah, that's exactly it. Yeah. Right here, downtown probably 20 minutes from the theme parks as everybody knows us for, of course. And-
Ryan Cramer: Right.
Will Perry: ...today is one of very few non- sunny days here in Florida. You can see a little bit out the corner of my window how great it is, and it's-
Ryan Cramer: crosstalk with me.
Will Perry: ...our wintertime. It's our wintertime here now.
Ryan Cramer: Yeah, I was going to say we were joking before this... Listener and everyone in the audience of, we were joking of it. It got negative degrees here. It shouldn't go that way. I feel like zero should be the lowest you can go, never feel negative, but we got to negative today here in Indianapolis, Indiana. So I would take what you have any day of the week, but hey, so if you're in Orlando, Will, we've talked a little bit about your background pre- show. Tell me about where we are today. What brought you on this journey to starting an agency and kind of doing paid ads, if you will.
Will Perry: I actually kind of like this story a little bit because, ironically, I grew up hope in-
Ryan Cramer: Oops, it's yours.
Will Perry: Is that?
Ryan Cramer: I hope so. It's yours.
Will Perry: Yeah, that's true. So I grew up in South Jersey. And so, as anybody who grew up in the Philadelphia, New York, South Jersey area, we always kind of have like this little chip on our shoulder to some degree, right? We always have feel like we have something to prove and so going back, this is 14 years ago at this point, how I even got started in marketing. My then boss at the time literally handed me a Canon camera, and I was in the golf business. She handed me this camera, takes me to the back of the driving range. So for anybody who is a golfer, somewhat of a sports fan, I was then at that time, the marketing manager of a really Elite Junior Golf Academy. So she gives me this camera, sends me to the back of the driving range to take photos. I'd never taken photos in my life and basically said," Good luck." And that entire journey just basically showed me that I had to take responsibility and ownership for my career and my path and what I wanted in my life, and then later as an entrepreneur, because no one was going to give it to me, right? It was like," Go figure it out. Good luck, kid." Right? And taught myself SEO and PPC and lead gen. And we were running TV ads on golf channel. And I was doing international business with guys in China, taking calls at 12 o'clock at night, recruiting and selling, and all the things. I eventually got to this point where I was doing these six figure deals, basically trying to get families to send their children, literally send their children from halfway around the world to come to our golf academy. And I realized I'm like," Man, I'm starting to get pretty good at this sales thing." I had always had this desire to be an entrepreneur and have my own business and lead a team. And at the same time, sparing all of the scars that a lot of us probably have in our careers and whatnot. I just wasn't really happy. I felt really stuck there, which was the last role that I was in, and I was ready to just sort of spread my wings and that's what started me into the agency world. And we've worked with six-, seven- and eight- figure brands and here we are, we've dealt just like many others that have probably listened to this show, with the iOS issues from last year and things like that. And that's a lot of the big reason why we're here today to talk about TikTok and some of the things that we've been testing over the last probably 12 to 18 months that hopefully will help some of your listeners. So hopefully, that's a good intro. Hopefully, it didn't-
Ryan Cramer: That's a good intro.
Will Perry: ...steal the mic too much there.
Ryan Cramer: No, you're good. No, everyone knows that the less I talk, the better. No, I'm just a host. I'm here to learn from other people, and that's the beauty of this podcast. Oh, a couple things, Will, that stand out to me. One, you have to learn on the go and it wasn't just like," Oh, you miraculously, like, you're just given, you just knew what to do." It's never the case. It's always the grunt work that you have to do. I'm hoping the tagline was never," Send us your children for that golf academy of..." It might get down... It was taken down really quickly, but I digress. But yeah, finding out marketing and finding ways, you nailed it on the head of people trying to circumvent technology, which is really funny to think about circumvent technology in order to utilize other technology for your benefit. You talked about, I think it's 13.5 or what? What's a 14. 5 update on iOS? I forget the number.
Will Perry: Yeah.
Ryan Cramer: Yeah.
Will Perry: So iOS 14.5.
Ryan Cramer: Okay.
Will Perry: I want to say that the last big update was really around on the end of May. And that's when the proverbial expletive word hit the fan, right? Fortunately, if you've been running ads in the space for a while or if you have an e- comm brand, you're probably doing seven, eight figures or more, nine figures even, this isn't news to you. You'd probably had already been starting to prep in early 2020, which is when Facebook rolled out the Conversion API, but nobody really knew what that meant. Right? Facebook Conversion API, cool. And at that time, we had already started testing some other attribution softwares, like Heroes and Wicked Reports and things like that to try to see what was going to happen when this data loss started happening, started testing Snapchat ads, more into TikTok ads, more into YouTube and things like that. As you can imagine, the majority of e- comm is really built on the back of Facebook and secondarily Google, and vice versa depending on, of course, how big your product skew or I should say your product catalog is, and things like that. And coming into 2020, it was really about like," What's going to happen with Facebook? We should really start preparing for this." And we're getting so many requests for TikTok right now because of so many brands' solid declines in sales. And especially quarter three last year before quarter four, it's hard to really truly project because you've got obviously the quarter four wave that all e- comm brands experience. And so sales will still going to be there. But that quarter three dip was a pretty massive dip for a lot of brands. Fortunately, for an agency like ourselves, we didn't actually lose any clients through that time period. Fortunately, we had been preparing for a long time, but countless stories of... And we're still hearing it where brands are trying to regain lost traffic. They're trying to regain decline in sales in their direct- to- consumer channels. I'm sure a lot of your listeners also run Amazon and things like that as well, that D2C channel, so many brands were seeing declines in sales or ROI because of trying to figure out tracking and Facebook ads and things like this, and it really was just the perfect storm for TikTok to just come in as the superhero, right? And be like," Hey guys, come check us out. Here's free ad credits. It's so easy to run ads," and all the things. It was really good for someone like myself selfishly who... I mean, I've made companies millions and millions of dollars with Facebook ads and spent millions of dollars with Facebook ads. But it's like you had an episode, I think it was earlier this month, about sales channel diversification.
Ryan Cramer: Yep.
Will Perry: And I think right now, even though I'm sure you, guys, have heard this message before, this isn't the first time in the last 12 months, channel diversification right now is more important than ever. Facebook ad costs are going up in a variety of industries and CPMs costs per thousand through TikTok are insanely low. I'm talking one- fifth to one- tenth the price than what Facebook is running. And it's really like the gold rush time period of getting into TikTok right now, where it's not overly saturated with competition or advertisers, which is why I've been pushing so many people to test the channel because you got to get it when the going's good, and this is one of those times.
Ryan Cramer: Right, Will. And by the way, there's billions of... It's the number one social media app in terms of visibility, usership.
Will Perry: Yup.
Ryan Cramer: I mean, it is setting all sorts of records. And for those out there, if someone is under a rock and they don't know TikTok, obviously what's the length of a video? It's what? 30 seconds maximum?
Will Perry: Yeah.
Ryan Cramer: Is that typical?
Will Perry: I mean... Yeah.
Ryan Cramer: It's very short- lived, short bullet points, again trendy in the terms of the, I would say, gen...
Will Perry: Z- ish.
Ryan Cramer: Gen Z very much so. Yeah. I was going to say for those 30 and under, I would say very much trending in that direction. Not because of just lack of focus, but because of that's what content is now, it's just all video based. A lot of it is trying to one up people because there's this wave of usership. A lot of people are kind of jumping on, and they're creating their own content, a lot organic traffic. And I mentioned this in the beginning on how important is this to Will of... There's only one source of content that shoots at you. And it's a fire hose, don't get me wrong, but it's one source. Unlike in Instagram, you have stories, you have posts, you have search bar, you have all this other crap. I say crap. Other places where you can pop up-
Will Perry: It's factors.
Ryan Cramer: ...and find others.
Will Perry: Yeah.
Ryan Cramer: Yeah, exactly. Where do I go? Where do I create content? Is it on my story? Is it on post? What is it? How do I do that? And then, same with Facebook, it's in groups, it's in ads galore. It really is a lot of different places to diversify, but it's only one source. Is that the main bullet point that you're taking that you're saying," Look, it's going to pop up. It's cheap, but it's also people can not find you if it gets served to them. They have to see."?
Will Perry: Yeah. Yeah. That's the thing, right? Is that, one, the competition's so low. So if you're apparel brand or you're even a supplement brand, which is some of the most competitive D2C product, whether you're Amazon or selling through your website, some of the most competitive space to be in. There's such a lack of other brands running traffic there because they haven't figured it out. So to your point, to pick up what you were thrown down there, it was like the feed in TikTok is such a focused environment, right? I think that's what you were getting at, is there's not the right hand column, there's not a bunch of other features and things that sort of could pull your attention. As an advertiser, as a brand, a D2C brand, if you can create really engaging content on the platform, because you're right, people are just swiping, right? Swipe, swipe, swipe, swipe, and all they see are those videos in their feed on TikTok. And what we really coach brands up on is, and creators, is how important the first three to five seconds is, the hook, right? Especially because the nature of the platform is to literally just blow through videos. Next one, next one, next one. You've got to capture the attention on TikTok even faster than what you're doing, even on Instagram or Facebook. I see a lot of brands that are struggling to actually adapt to the platform. They have these ways of they want to continue to run their Facebook ad content on TikTok, and it just doesn't work that way. If anything, you actually want to make TikToks or TikTok ads and run them on your Facebook and Instagram. And the reason why is, they're so much more highly engaging. We're talking fast cuts with the actual videos, three- to five- second frames where you're, like you said, you're creating 20 to 30- second videos. You're using trending music in order to capture attention. There's ways of finding that in the actual app and through the desktop app as well if you're working from the office or what have you and really prioritizing that hook, right? Prioritizing the text overlay capability. Simple, just sort of text overlays on the videos in order to capture attention and running tons of variations. Another thing with TikTok is it demands so much more creative and ad creative and even with Facebook and Instagram, the last probably 12 to 24 months brands probably were already starting to see this need for producing so much more creative, so much more creative. Sometimes dozens, if not hundreds, of creatives per month for paid social, especially if you're running anything more than like a six- figure budget per month, and TikTok is demanding even more than that. A lot of what we share with people is simple ways to scale their creative output through variations of what we call the winning ad formula. And so let's say that you have a winning ad, right? So you've got this unboxing video where somebody receives the food delivery, the fresh food delivery at the house, and that video just absolutely crushes it. And this would remain to be true for Facebook and Instagram too if you're running on those platforms. And so what you want to do is stick to that winning ad formula, and you can very simply turn that one ad into eight or 16 different ads by doing these two things. Number one, adjust the first three to five seconds of the video and prioritize the hook. The initial hook might be something like," Oh my God, my fresh food delivery finally got here. I can't wait to try it." Hook number one. Hook number two is... Wow, I'm drawing a blank. I do this all the time, right? Hook number two might be something more like," Have you ever tried Freshly home- delivered meals,?" Right? I don't work with Freshly, by the way. So prioritizing those two different hooks in the first three to five seconds, and then you might have three, four, or five different text overlays like headlines through direct- response headlines that you've tested, and things like that, you can also use with that winning ad. And now, you've got anywhere from six to eight combinations of that winning ad that you can now go and test, Facebook or TikTok. And so just some simple ways to really scale up your creative output and really stay true to what's working. We always find that when you introduce way too many variables, that's when your performance goes awry. And so a philosophy that we use is what we call ad variable isolation. If you remember us from when we were back in elementary school and middle school, you'd have a control in the experiment, you'd have a variable in the experiment. But the problem with the way that 99% of people run ads is they pick random copy, random headlines, random creatives. Sometimes they change the offer, sometimes they change the product, then they change the audience, and then they struggle to figure out sort of what's working or, even worse, what's not working. And it's so important, especially on TikTok, because it's so driven by the creative to really isolate the variables of what you are testing and to be in a hundred percent control of what you're putting into it so that you can scale the platform because I want to see brands spending six figures, seven figures to regain some of the declines that they saw from having to pull away from Facebook in the last six months. So just a little bit of a rant there. Definitely went on a rant.
Ryan Cramer: That's okay. We sympathize with rants on this podcast. A couple things are standing out, Will. That kind of want to go back to you.
Will Perry: Yeah.
Ryan Cramer: First off, why is TikTok immune to this update that's so important? Why Facebook is struggling? Why a lot of marketers are struggling. Why is TikTok immune to this, first off?
Will Perry: They're not necessarily immune per se. It's really the Conversion API component of being able to track, right? And so a lot of brands have had to figure that part out with how to track and in reality, which we could do a whole episode just on attribution and tracking, I'm sure, right? But is that somebody like Heroes, which I'm a huge advocate of, if you're spending pretty serious dollars and paid traffic. It's really forced a lot of brands to really think in a binary way, if I'm using the context right, where the actual conversion came from. And the problem is, pre- iOS, was that you'd have, for example, like Google and Facebook reporting the same conversion or Google, Snapchat, and Facebook reporting the same conversion. But when you go... My Google guys will know about this because Google Analytics has always been sort of last click attribution, right? Based typically on UTM. But the problem is that Facebook has included so much view- through attribution with the ad platform over the years. If you've been a media buyer or the founder or a CMO or a marketing director or whatever, trying to diagnose like," Why does my Facebook data never match up with what the bank account says or what Shopify says?" It's because the ad platforms have always over reported. And so to get myself back on track here real quick is that people have trusted the ad platform data so much that they've almost treated it as this holy grail, whereas it's kind of forced us to find as advertisers, as marketers, digital marketers, et cetera, it's forced us to find this new source of truth. And the new source of truth is really a last click attribution model. I'm sort of working the tight hat back here together with TikTok is that it's being able to both look at assisted conversions and last click conversions and first touch conversions. The moral of the whole story is basically that Facebook's never been as good as what you thought it was, right? So it's not necessarily that TikTok is... What's the word?
Ryan Cramer: Immune?
Will Perry: Not susceptible to.
Ryan Cramer: Right.
Will Perry: Or anything like that. It's the fact that Facebook has always overreported. They've reported to you for years, email conversions, and SMS conversions, and view- through conversions, and Google conversions. Remember that this attribution window used to be a 28- day window that has now been shrunk down to seven days. So brands literally lost 75% of the data. It doesn't actually mean that they were losing sales. They just didn't know what to do. They didn't know how to optimize their campaigns. And so what we were seeing is like, people would just pull back big time because they were like," I don't know how to optimize now." Like," Data's not in my ad account. I don't know what to trust." And so it's not as much of a TikTok thing, even though you asked it from a TikTok's perspective. It's really more of how are we going to look at conversions and attribution as a brand?
Ryan Cramer: It shook the model that was tried and true-
Will Perry: It shook the model.
Ryan Cramer: ...that everyone... Yeah. Okay. Gotcha.
Will Perry: Yeah.
Ryan Cramer: I mean, I just wanted make that clear for listener out there of what's actually missing in this piece, and it's probably the center of the pie of," It doesn't look right, it doesn't feel right, but hey, the outsides and the other parts that are left still tastes just as good." And it's doing the thing-
Will Perry: Exactly.
Ryan Cramer: ...and again, this is also very difficult, I'm assuming, because of the pullback, the initial jerk reaction. There's a lot of catching up Amazon or... I won't say Amazon, Facebook wants to do so they're hiking pricing. There's a lot of outside variables that at are not being friendly to it. One and the fact is, in the show we talked about, Amazon does not play nicely with Facebook ads as much anymore because of attribution of where the traffic is coming from. Now, it's being tried and true of," Hey, if I can send traffic from Pinterest, if I can still send it from Google ads or if I can send it from off Amazon sites like D2C sites to purchase on Amazon, still very good. Not as rewarded as much anymore through the likes of Facebook or Instagram. And TikTok is another one that's sliding in there clearly as well. So tell me, Will, if I'm listening to something like," Will's telling me I need to be on TikTok." What are the reasons to be on TikTok besides what we've already covered? Because of the growth, because of all these things, because of the cost, what's the major selling point that gets people to say," Yep, I'm in."?
Will Perry: Yeah, totally. A few different things. Number one, CPM. So you touched on it briefly there. Overall, it's like... I mean, we're seeing most brands. It's going to depend industry by industry, but I would say we're running ads on Facebook where we still see CPMs of$ 30,$40,$50 for brands. There are some brands where we're seeing$ 10,$15 CPMs, but I'm seeing$3 and$5 CPMs on TikTok. So we're talking way less expensive to even reach your audience and so that's sort of number one. Number two, the lack of competition. So if you're an apparel brand, if you are a health and wellness brand, if you sell subscriptions, especially the subscription space, you guys have such an advantage with LTV and being able to outspend anybody that has a hundred dollars AOV or lower, nonetheless, there's little competition to be able to reach the audience that you want to reach. So that's the second thing. Number three, the engagement is so freaking high, right? People are spending so much time on TikTok, and they're consuming a ton of content. So if you can really create super native- looking videos, again, 20- to 30- second that do not look like ads. I'm talking, do not turn the creative over to your designer to have them design you a 20- to 30- second gif. No, I'm talking like give the phone to your 13- year- old daughter and have her do a review of the product because she's going to know how to cut the video, she's going to know how to make it super fun, super engaging. Use that little robot voice thing that we've probably all heard like a hundred times now at this point. I would say Facebook and Facebook advertisers are still struggling with this to this day. We've been pushing the methodology of going native for years now, and so many brands still want to push the brand, right? They still want to push the brand aesthetic, and I totally get that. As someone who has a background in brand marketing prior to direct response, I get the need to be on brand. But with paid social, it's more important to look like a post within the channel than it is to be on brand, and that's a tough pill to swallow for most brands. So that third one is super native content, low competition. And then honestly, if you're looking to regain lost traffic and you've pulled back your Facebook spend last year, here's a channel that you can easily start to scale and spend on that you can drive sales with. And then lastly, this is a little bit more theoretical, but I teach a lot of media buyers and CMOs and stuff, what I call the ad ROI formula and the ad ROI formula is basically... I'm about to get kind of nerdy and techy, so hope I don't lose some of you, guys.
Ryan Cramer: Let's do it.
Will Perry: Let's do it. Okay. So the ad ROI formula, like most brands, really struggle to project what the profitability or proper expectations of advertising can be. I'm sure you've heard it being in the space for a long time where people are like," Oh, I need a 5x return on ad spend." And like," But yet, I'm selling a$ 20 product and advertising's expensive and that's just never going to happen." Whereas like-
Ryan Cramer: Guys, math is important. Let's stick with it."
Will Perry: Math is important here. I don't know if you've ever told anybody on the show that there would be no math, but there's going to be a little math here real quick.
Ryan Cramer: Oh, we always slip in math here. We're trying to educate people here.
Will Perry: Got to slip in some math. So you've got four key metrics that forecast ROI from ads, right? So if you're like," I need a 5x return on ads spend." Here are the four things that you want to calculate. Number one, the CPM of your ad platform. Facebook, TikTok, Instagram. Number two, the CPC of how much actual traffic is costing you to drive from the channel to your website. Number three, the conversion rate of your sales page, your funnel, your offer, your website, whatever that is. And number four, your average order value, right? This is just straight up what we're seeing happening. Anything less than a hundred dollars AOV right now running through Facebook, pretty freaking hard to get that to be profitable, unless you're the first best and newest in your space, probably not going to happen. So with that, and the reason for bringing up the ad ROI is you're going to have a greater opportunity to have a significantly higher return on TikTok than you are on Facebook right now. Because when most brands sort of they switch agencies or they switch contractors, or they're upset that their ads or their marketing isn't working, it's usually because they don't know how to diagnose the actual problem. And a lot of times, it's typically not even an ads problem. It's like I have a competition problem. There's too many people trying to target what I'm targeting, CPM, or their funnel or offer is not converting well enough or their average order value isn't high enough to make the advertising cost... What's the word? Attractive to them of what they're looking for within the business, right? So they're like," Oh, this is an ads problem." And it's like," Ah, it's not really an ads problem. It's kind of always been an expectations problem or we didn't forecast from the onset. And so the ROI potential on TikTok just to draw that full circle is just significantly higher because when you factor in the four data points that go into forecasting what your ROI can even be, it just sets up much better for you as a brand. I'm talking Facebook 2015, 2016 when the going was really good, when you could get after it. But now, with so many advertisers on Facebook and Instagram, it's become a saturated space. And it's still working like Facebook ads crush it for anything high ticket or anything-
Ryan Cramer: Yeah. And that's the thing too, is going back to math and again, this is not a math show, but in business we've had to kind of shake people and say," Listen, if your business model doesn't make sense, if your spend is too high, your cost of goods is too high. And then ultimately, the supply chain, again in Amazon or anything like that, the costs are kind of forecasted for you. On average, you're going to be spending roughly... I'm going to say 10% to 20% probably on ads in terms of what your overall investment is. Now, your cost of goods, all those numbers kind of lead you to a path of what you can achieve and what you should achieve and what you should press at, competition as well." That being said, you also need to understand that if you can't do that, find those different ways, which is why this is such a really unique channel to take advantage of right now. And I know you preach all the time well of why aren't more people running or sprinting to this operation than... Why are you talking to me today instead of fielding calls of people saying," I need to be on TikTok, let's go."
Will Perry: Yeah. Well, we're doing that too.
Ryan Cramer: That too. You just let other people to do that for you.
Will Perry: Doing it. Yeah. For sure.
Ryan Cramer: So yeah. Is there a gap of leading the trend and people are just like," Oh, it's a trend, it'll go away." But this is kind of a lasting, pretty important thing to take advantage of and capture.
Will Perry: No, I really do mean that. There's really kind of maybe two themes there with that. And some things that I've just been seeing as being a fellow marketer, like you in the space and then just what I hear from those that we talked to on the phone or peers or my colleagues and things like that, is number one, I think a lot of people are still trying to get over last year to a degree. They're sort of stuck in," Ah, Facebook really screwed me." Right? Or like," My business was really hit hard by Facebook ads." I mean, how many brands do you know where their number one source of almost everything was Facebook ads? There's a lot of brands out there that were predominantly reliant on Facebook. And when this data thing happened, number one, just like any other black swan event, it clears the bottom 20%, right? Like survival of the fittest. If you haven't been diversifying already, like you're in the process of being weeded out because of not being able to keep up with the evolving times of digital marketing or, number two, you haven't sort of evolved your offer or your price points or introduced maybe higher ticket offers into your marketing mix in order to have higher profitability. And if you've relied on selling a$ 50 product through Facebook, you better have some pretty deep pockets, right? In order to cash flow that and keep it profitable. So I think there's that sting of last year. There's brands who are hesitant to spend because their profitability maybe towards the end of last year was just really bad. And we saw some of that. There was this pretty well known brand that we worked with that had some pretty massive declines in sales because they were so reliant on Facebook ads. I mean, we're talking like spending a couple hundred thousand dollars a month, and the ROI just wasn't there after iOS, right? That was a real thing. A lot of brands saw 20% to 30% decline in their return on ad spend at any points over the last six months, so there's sort of that factor. And then, I think the second factor is, well, it's kind of maybe twofold. One, not being sure how to develop the ad creative for TikTok. So that's keeping people like," I don't know how to develop ads," or," I don't know how to run the ads on TikTok." And number two is a lot of brands don't know how to scale their creative output for paid social kind of just in and of itself, right? It's like e- comm brings so many nontraditional marketing business- type people too to space, right? Because they see," Man, I can make a killing online," but they don't see how much actual ad creative goes into the production process to keep these paid channels sort of going. And with TikTok, because it demands a lot of ad creative, you need a lot of user- generated videos in order to run the channel. A lot of brands are struggling to adapt from their paid Facebook and Instagram ways over the last three, four, five years and adapt to TikTok. And they're either not ready to take on the creative output that is needed in order to launch the channel. They don't know how to develop the creative. They don't know how to run the channel itself, like structure the campaigns, how to test, how to scale it. And so, plus the sort of apocalyptic wave that a lot of people experienced from Facebook and iOS. Those are some of the things that we're seeing of just some of the hesitancy, whereas there are other people who are like," Yeah, let's go freaking do this." Like," Let's go get in TikTok. I'm still running Facebook. Things are good there." TikTok should really be a channel for new growth, especially if you're an established brand.
Ryan Cramer: Absolutely. Well, here's the conundrum that I think a lot of people encounter too, Will, is a growth math... I'm back to math again, gosh. Hey, just remove this TikTok math.
Will Perry: We should relabel this, The Math Show.
Ryan Cramer: The Ad Math Show, yeah. Exactly.
Will Perry: Yeah,
Ryan Cramer: No. Here's a question, and I think it's been brought up, honestly, by a lot of people in the PPC space and Amazon. It brings about the marketer's dilemma of when you have a spend and at which you know a certain spend call it a thousand dollars, you get your output, right? How much is that yielding or return on revenue? At scale, in theory, you should know that," Okay. Well, that is a percentage lift." If I put in 10 times that in theory, I should hopefully get 10 times more. I'll hopefully get more than just 10 times of that. The math problem is it's not a growth factor. That's the same but at a different spend level. Does that make sense?
Will Perry: Yeah.
Ryan Cramer: The more you put in, it's still the same results, but it's not growth. There's no trajectory with it. At what point do people need to assess? Or why do you think people assess it in the way of," Oh, if I spend more money, I'm going to get more sales." It may not equate that way. It might just be a one- to- one instead of I put in$ 1, I'm going to get kicked back 2. 50." It might be," I put it in a dollar, I get back a dollar in sales." So it's a wash ultimately as an investment as in terms of return. Does that make sense?
Will Perry: Yeah, that makes perfect sense. I think if you've been in the game for a while, the game of digital marketing of being a CMO marketing director, et cetera, and if you're at a little bit more of an established brand, you're more often than not going to be making decisions based on LTV versus what I... It's kind of like this mindset, right? Mindset of play small versus play big. If I play small, I'm making decisions based on one day ROAS, right? So I put in a dollar into Facebook or TikTok today, I made a dollar back or$ 2 or$ 3. When you play the big boy game or you play like the," I'm trying to grow my business through marketing, and marketing is a huge piece to my growth," you're able to forecast that a customer's worth$ 300 for me, and I'm willing to pay$ 150 to acquire that customer." Because I've done the math, maybe you need to work with a CFO or something to do the math to say," Okay, this makes sense for our business. We can afford to pay$ 150 to acquire that customer." And that's a massive shift that most brands never even come close to even making, especially if you're trying to evolve from six- figure to seven- figure or from seven- figure to eight- figure. I'd say more often than not, the eight... I mean, I've consulted a lot of eight- figure brands where they still struggle with this too, but if you think of these huge subscription brands, think of some ones that we all probably know, Hims, Harry's, maybe some people out there know Lumin Skin, which is a pretty big men's skincare brand. Brands like these, their net cashflow is returned on a 90- to 180- day cycle. They're not chasing one- day return on ad spend. They're making that decision to acquire that customer based on," Okay, if I keep this customer for six months, and my average order value is 50 bucks, I can get$ 300 from this customer. I'll pay 50 to 100 bucks to acquire them because I can 3x it.
Ryan Cramer: Right.
Will Perry: And there's a golden rule, and this is not my golden rule, this is Dan Kennedy, the... Rest in peace, Dan Kennedy, the legend." He who spends the most to acquire a customer, wins." And that rule will always remain to be true. And so at no point, do I ever ask anybody or recommend to anybody to negligently spend. Never negligently spend. Never force people to money, but how are you looking at the business model? And how are you looking at what ads can do for your business? And so, that's the difference between making decisions based on one day ROAS versus LTV. Because if you're making decisions based on LTV, you're making these bigger growth, thriving- type decisions versus surviving- type decisions.
Ryan Cramer: Right. We all like to look at the day- to- day sales and get the highs and lows. It's the vanity metrics, if you will, of-
Will Perry: That's true.
Ryan Cramer: ..."Lookat this, I spent$10 and I got$ 300 worth of sales." That's going to happen to me on a day- to- day basis instead of what's the lifetime value of my customer? How do I know? And like," Okay, let's scale it quickly." And people, I don't think they pull that trigger soon enough. Is that fair to say, Will? They just don't pull-
Will Perry: Yeah, I think so. Something that I've been digging into a lot this year is crypto, like cryptocurrency, right? So if any listeners, they love investing into the stock market or into crypto, it's like Warren Buffett has always said like," The best safest investment is to put hundreds or thousands of dollars into the S&P 500 every month. And then, when you look back five to 10 years from now, you'll realize how much better that did than trying to day trade." Right? And-
Ryan Cramer: You're not buying the dip.
Will Perry: Buy the dip, right? And that's this... I posted that literally two days ago. It's the same thing with ads. If we're not really thinking about the long term, even three to six months out, we're constantly making these reactive decisions to our ads, similar to how a day trader that's trying to get rich on day trades every day, and you'll drive yourself freaking nuts. That's not a long- term mindset. A long- term mindset towards marketing is good for my business is like," I need to go get exposure, and I need to acquire customers."
Ryan Cramer: Right. And whatever that vacillates to. And again, like you said, it's long- term vision, growth, opportunity, and not just doing the quick dollar and what's easy. You have to know the numbers, and you have to get back with that. In the final couple minutes I have with you, Will, today, what's kind of that 2022 outlook? If I'm like," Okay, I know TikTok is big. I need to capture a piece of the pie. I need to either advertise or create content or just build a following." What are my first couple things I need to achieve, in your eyes, starting as a brand?
Will Perry: As in if you wanted to test TikTok as a potential channel-
Ryan Cramer: Yeah. If this is something new, I'm like," I think this is the time we need to try it. It's an early part of the year. We have some cash we can play around with." What's that first step I should probably take as a brand?
Will Perry: One of the cool things about TikTok is they actually have a creator marketplace. And so you can actually go to the creator marketplace and build a campaign. And then, essentially, invite influencers to your campaign to produce ad creative for you. This is a big piece of what we do for brands is we source the creators, we write the scripts, we coordinate, getting product to the creators and basically run the creative strategy for the channel. But if you want to run the creative strategy yourself, you would want to go on TikTok creator marketplace and start... You're going to have to basically negotiate deals with influencers. Some might charge a hundred bucks, others might charge a couple thousand for a video, but you can start to source content from creators directly through TikTok creator marketplace, start getting that ad creative going for yourself. I'd really recommend getting anywhere between six, 10, 12 different videos that you can go test with. And then, we talked a lot about how to create variations earlier on in the show. If you went and just did split test of hooks and split test of text overlays, those eight to 10 ads could be a hundred for you very quickly, where you've found a fast way to scale up your creative output. Now, you've got plenty of content to go test the channel for 30 or 60 days and use a lot of the same practices that you're using on Facebook. Go test a big wide open audience. We like to call it in the industry, broad. So male or female, 18 to 65, no targeting, go target large interests. So if you have a supplement or a food product or something like that in the health and wellness space, go target the large health and wellness target interests. Those are going to present the largest opportunity for scaling your budget after you crack the ad creative. And then, go run lookalikes of your buyer list, and you've got three seed audiences that are the best chance for success to get going early on. You've got the volume of creative there to go test the channel, and you've negotiated those individual relationships with the creators in order to source the content. And then, I'd start testing the creative and in a very controlled and environment, right? So test one variable at a time, don't test a bunch of different variables at a time. And it could be a very viable channel for you as you navigate it, just making sure that you're organized in that process. So yeah, I think that could be some initial ways to get started.
Ryan Cramer: That's all great tips and make sense to me. If something like this is intriguing or if I have more questions again, as someone who's catching this on the back end and they're just like," I need to get more download," or," I need Will to help me out with more of my math problems," what are the best ways we can connect them with you, man?
Will Perry: Yeah, pleasure. So if anybody wants to get a TikTok ads blueprint, they can go to ttadsblueprint. com. We'll basically create a custom blueprint for you to navigate best practices and how to go about testing and scaling the channel. So that's one way. Of course, you can always just hit us up through our website. That's reasonagency. co. Primarily, where specialize is helping brands reduce their CAC so they can scale further. So if you're already running ads, that's an optimal way to potentially get in touch with us. So yeah, reasonagency. co and then ttaadsblueprint. com is the other way to get that free blueprint. So anybody that wants to check that out.
Ryan Cramer: Easy enough, and we'll make sure we try to link that out too in the comment section as well. Will, people get in touch with you, is that just through the website? Is that the best way or follow you on LinkedIn? Best ways to follow?
Will Perry: Yeah, LinkedIn's great. I definitely post a ton of tips and other things that we're testing or even that I'm testing as a media buyer on the channel. I still run high- spend accounts even to this day, even as a founder and a CEO, my skills need to be sharp as well as a media buyer. So yeah, Facebook and LinkedIn both are... You can find me on my personal Facebook or business LinkedIn for myself and definitely shoot any questions or anything like that you might have there as well.
Ryan Cramer: I love it. Will, I appreciate you spending a dreary January day with us from Orlando, Florida, but we appreciate you spending some time in my corner out of the Internet. Like I said, everyone who gets through an episode with me, I call them friends of the show now, so-
Will Perry: Great.
Ryan Cramer: ...you're deemed a friend of the show. Welcome to come back on anytime that we have some unique, interesting insights like today, but I appreciate your time, effort-
Will Perry: Oh, sure.
Ryan Cramer: ...and we'll make sure people get in touch with you if they have more questions. So thanks so much for hopping on today.
Will Perry: Thank you as well. It was great to be with you.
Ryan Cramer: Awesome. Thank you again, Will Perry of, there it is, REASON Agency. I'm clicking all over the place. I don't know what I'm doing anymore. I guess it's time to wrap up this episode. But again, Will Perry, thank you so much for hopping on Crossover Commerce today. It is something that if you just sit back and listen, I'm taking notes here on the side as well, when you can understand the value of opportunity, but taking advantage of early on of diversification, the ability to make sure that you have those omnichannel presence. Again, it doesn't have to be," I have to do 50 TikTok ads in a single day." You heard it from him. You can break it down individually. You can break it down of certain junctures of," Hey, it's the first three seconds I have the unboxing video. I have the..." all of those great tips that we were talking about earlier in the episode, we'll make sure that we highlight those in the podcast, or you can just go to usa. pingpongx.com/podcast and check out those highlights when we upload load the vid. I'm Ryan Cramer. This has been episode 211 of Crossover Commerce. We'll catch you, guys, next time on another episode. Take care.
Today's Host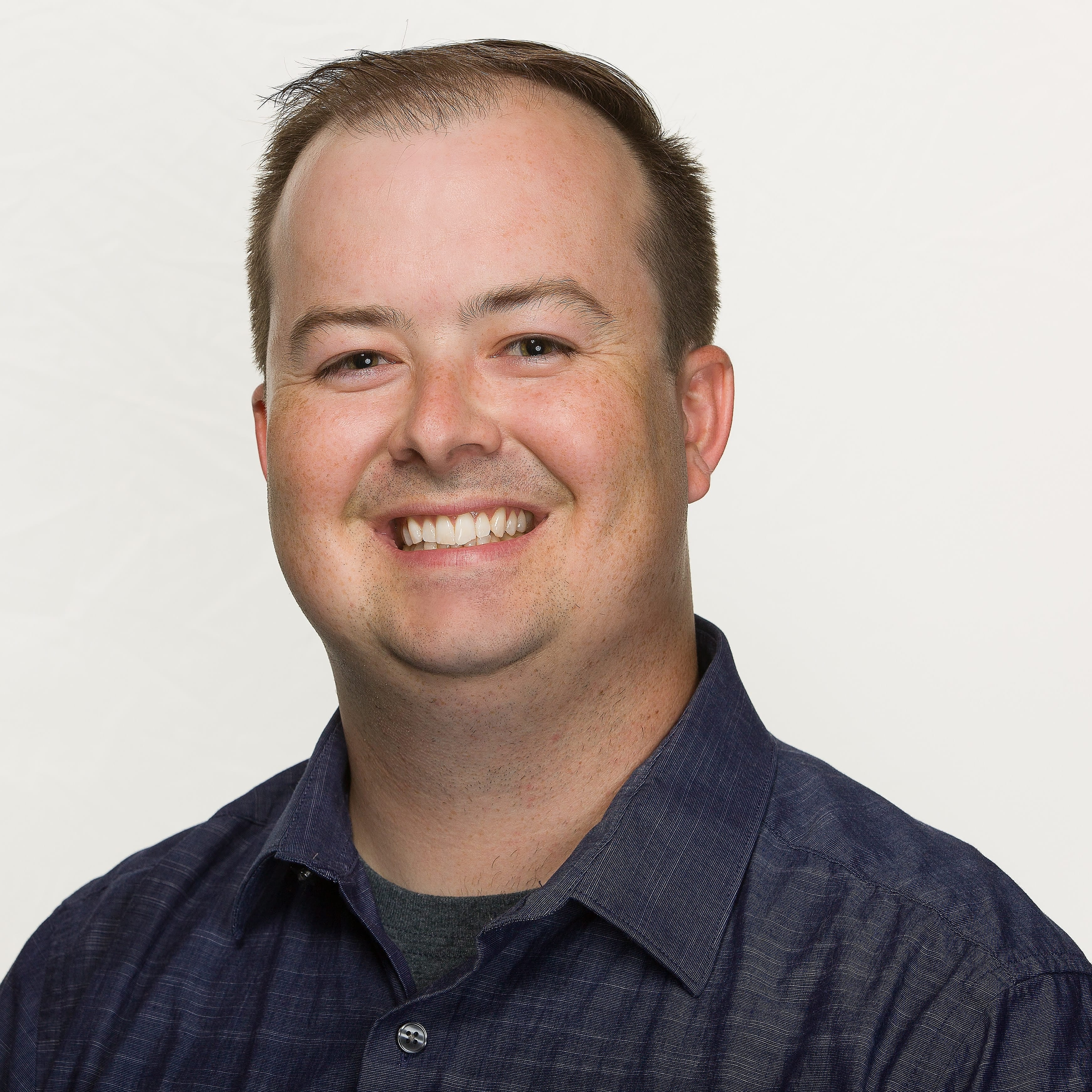 🎙 Ryan Cramer - Host
|
Partnership & Influencer Marketing Manager
---
Today's Guests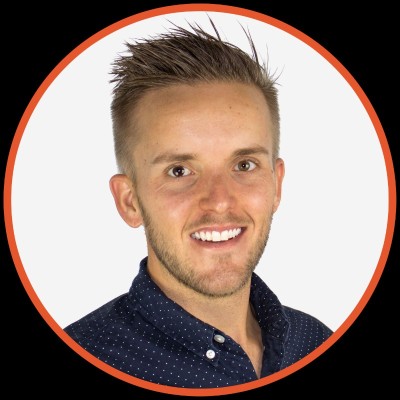 Will Perry is the CEO and CMO of Orlando-based Reason Agency, a direct response ad agency that helps 7-figure & 8-figure DTC brands reduce CPA with their AI-Driven Split Testing process, specializing in apparel, health and wellness, and healthy food spaces within e-commerce. Companies often come to REASON in order to take their current advertising efforts to an elite level in order to discover new growth. Will is an expert in Acquisition Strategy, Data Analysis & Optimization processes and an eCommerce marketing consultant who knows what it takes to scale your business. He has consulted and managed over $60M in ads and sales, and that number continues to grow. Will knows what works best now as well as what is going to work moving forward, utilizing seemingly unlikely platforms such as TikTok to get his clients ahead of the competition.
Reason Agency Website